Who we are
My name is Matt Veltkamp, I own and operate Nimbus Nonprofit Solutions.
As an experienced IT professional, I have enabled programs and initiatives for nonprofits for more than twenty years. My accomplishments include developing software, designing data architectures, bringing enterprise fundraising and program solutions to scale, and leading matrix and direct report teams.
Recent projects include migrating infrastructure, line of business, and messaging services to the cloud, along with designing data integrations between hosted solutions, such as G-Suite and Salesforce.
Enabling great nonprofit causes through the latest proven technologies is my passion. What can I do for you?
Background and Experience
I have over twenty years of experience working in Information Technology. Twenty years of experience designing and managing local area networks. Twenty years of experience securely provisioning enterprise broadband. Five years of securing hosted infrastructure services. Ten years of experience programming and deploying database applications. Three years of leading data application integration projects. Five years of content management systems experience. Fifteen years of secure mobile device management. Twenty-five years of experience building and managing teams. Thirteen years of provisioning hosted and hybrid applications through the cloud.
Industry experience includes retail services, for-profit startups, national trade associations, mission-based organizations, and multimedia organizations. Management experience includes high-risk, deadline driven projects with fixed budgets. Team work includes building large teams and leading work between teams in multiple locations. I am able to speak readily with programmers, business owners, novice users, and technical and operational support teams. I deliver written communications at all levels in a concise and accessible style.
Business Alignment
Able to manage internal IT projects, including project scheduling, budgets, and resource and partner management.
Established ability to assess requirements, make recommendations, and implement solutions for fundraising, membership and contact management, financial management, grant making, and content management.
Responsible for providing enterprise architecture leadership on new technologies and cloud-based systems and delivering sustainable solutions.
Managed Services
Sourcing and installation of HP servers and storage arrays, Cisco routers and switches, and Fortinet firewalls
Installation and administration of Microsoft on premise VOIP and Unified Communication services
Installation and administration of on premise SharePoint services
Business recovery and continuity, including redundant infrastructure components (clusters) and hosted back ups and continuity services.
Administration and support of security services (SSL, AV, Symantec, Identity Management)
Administration and support of audio visual resources for conferences, webinars, and live-streaming events (Audiocodes, Crestron, Polycom, Vadio)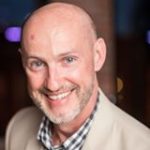 Core Capabilities and Skills
Excellent communicator and listener
Ethical and direct in all engagements
Excellent visionary
Fast adopter and enthusiastic propagator
Maintains composure under pressure
Creative problem solver
Excellent planning and foresight